A distributed research infrastructure
EMBRC is a 'distributed research infrastructure' (RI) with a central 'hub' or headquarters responsible for the coordination and centralised management of the organisation. 
Our headquarters are located at the Sorbonne University in Paris, France. Our national partners (or 'nodes') in our member countries are composed of one or more marine stations. These stations provide services to EMBRC 'users', ie researchers or industry stakeholders from within the country or elsewhere in Europe and beyond.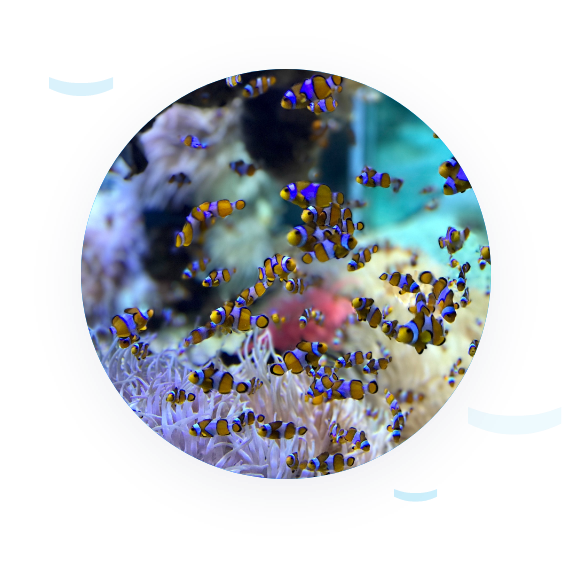 EMBRC-BE Governance
The EMBRC-BE Council (EBCo) meets prior to the ERIC general assembly meeting to discuss the items on the agenda and to agree on the EMBRC-BE points of view. The EMBRC-BE council will be chaired by the coordinator of EMBRC-BE. Each operator will nominate one member to the council. Other members of the council are representatives of the Flemish and federal science policy (EWI and Belspo).
The steering committee, chaired by the director consists of 1 representative (+ 1 replacement) from each Belgian Research Group, complemented with the CoN representative, the Liaison officer, and the training coordinator meets at least on a quarterly basis to discuss the operation of the Belgian Node.
The management team of the Belgian consortium consists of the director, liaison officer, training coordinator and Committee of Nodes (CoN) representative.
EMBRC-BE Governance structure
Council
Steering committee
Management team
Flanders Marine Institute
Marine Biology Research Group
Marine Biology Research Group
Marine Biology Research Group
Royal Belgian Institute of Natural Sciences
Laboratory of Biodiversity and Evolutionary Genomics
Zoology: Biodiversity and Toxicology
Marine Biology Research Group
Marine Biology Research Group
Marine Biology Research Group
Marine Biology Research Group
Blue Growth research Lab & Laboratory of Environmental Toxicology and Aquatic Ecology
Laboratory for Aquaculture and Artemia Reference Centre
Blue Growth research Lab & Laboratory of Environmental Toxicology and Aquatic Ecology
Faculty of Veterinary Medicine
Laboratory of Microbiology
Marine Biology Research Group
Laboratory of Microbiology
Laboratory for Aquaculture and Artemia Reference Centre
Laboratory of Protistology and Aquatic Ecology
Faculty of Veterinary Medicine
Marine Biology Research Group
Flanders Marine Institute
Flanders Marine Institute
Laboratory of Protistology and Aquatic Ecology
Royal Belgian Institute of Natural Sciences
Laboratory of Biodiversity and Evolutionary Genomics
Laboratory of Biodiversity and Evolutionary Genomics
Zoology: Biodiversity and Toxicology
Zoology: Biodiversity and Toxicology
Marine Biology Research Group
Marine Biology Research Group
Marine Biology Research Group
Marine Biology Research Group
Royal Belgian Institute of Natural Sciences